It's our first year doing summer camps and I gotta say, it's been a HUGE success. Seeing genuine learning happening is cool, but hearing "I love this camp" is even more rewarding!
We're two weeks into camp with two more weeks in August (specific dates and details here), and so far camps are choc-full of playing and learning, AND we've been enjoying the many local parks for geocaching, water fights, and good ol' fashioned games of frisbee and tag. Small groups have helped in keeping things focused and very hands on with the technology, and I'm happy to see that everyone has been getting along swimmingly.
Monday and Tuesday of this week, we constructed Lego battlebots that campers took into balloon-battle against each other. To be honest, we only planned to spend two days on this, but the campers loved it so much that we'll likely end off the week with this as well. Engagement is one of our top priorities as it turns play into learning, often without kids even realizing that that's what's happening. They learned about robot input and output commands and also applied the design process: creating plans and multiple iterations and improvements on their robots.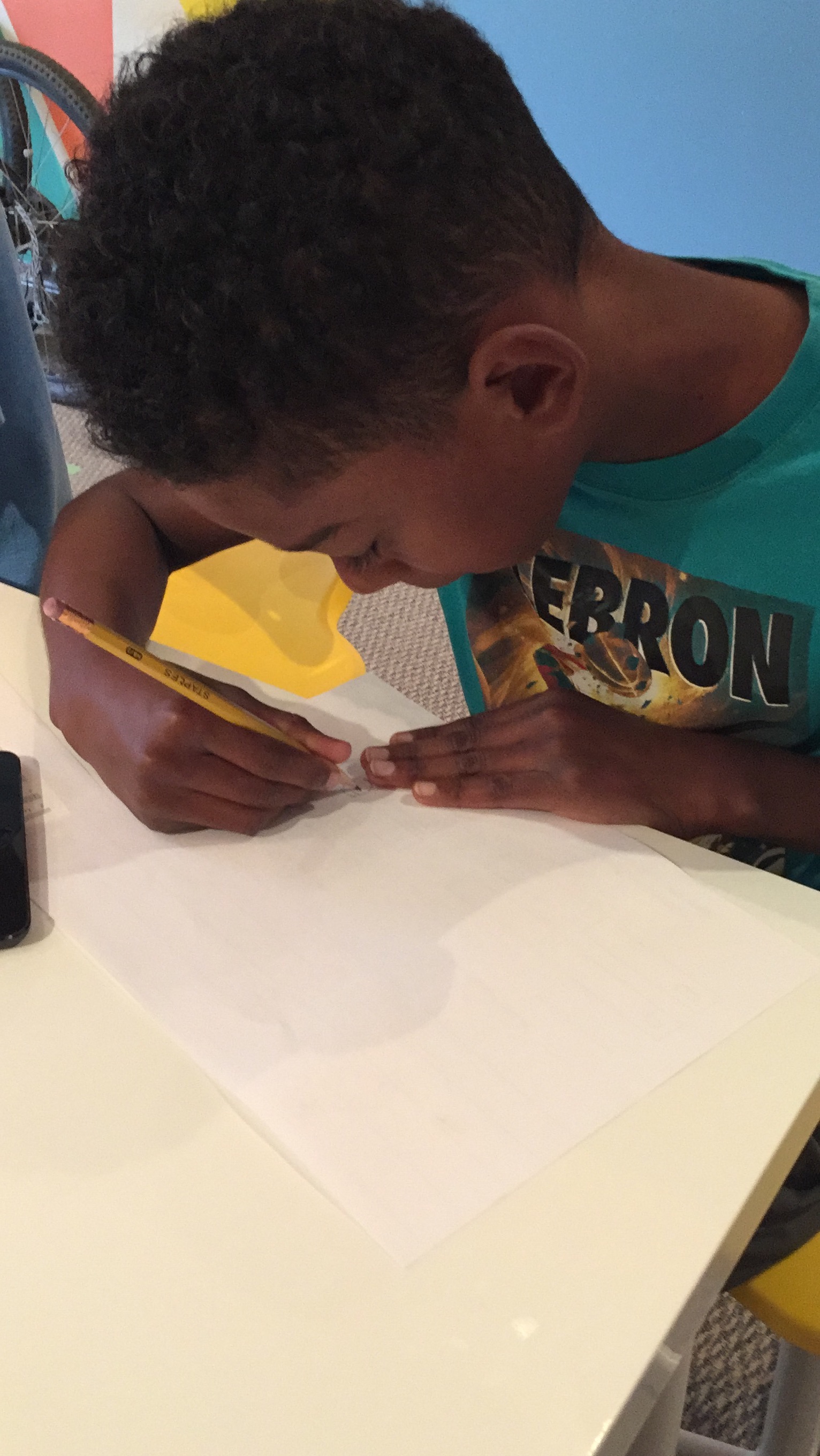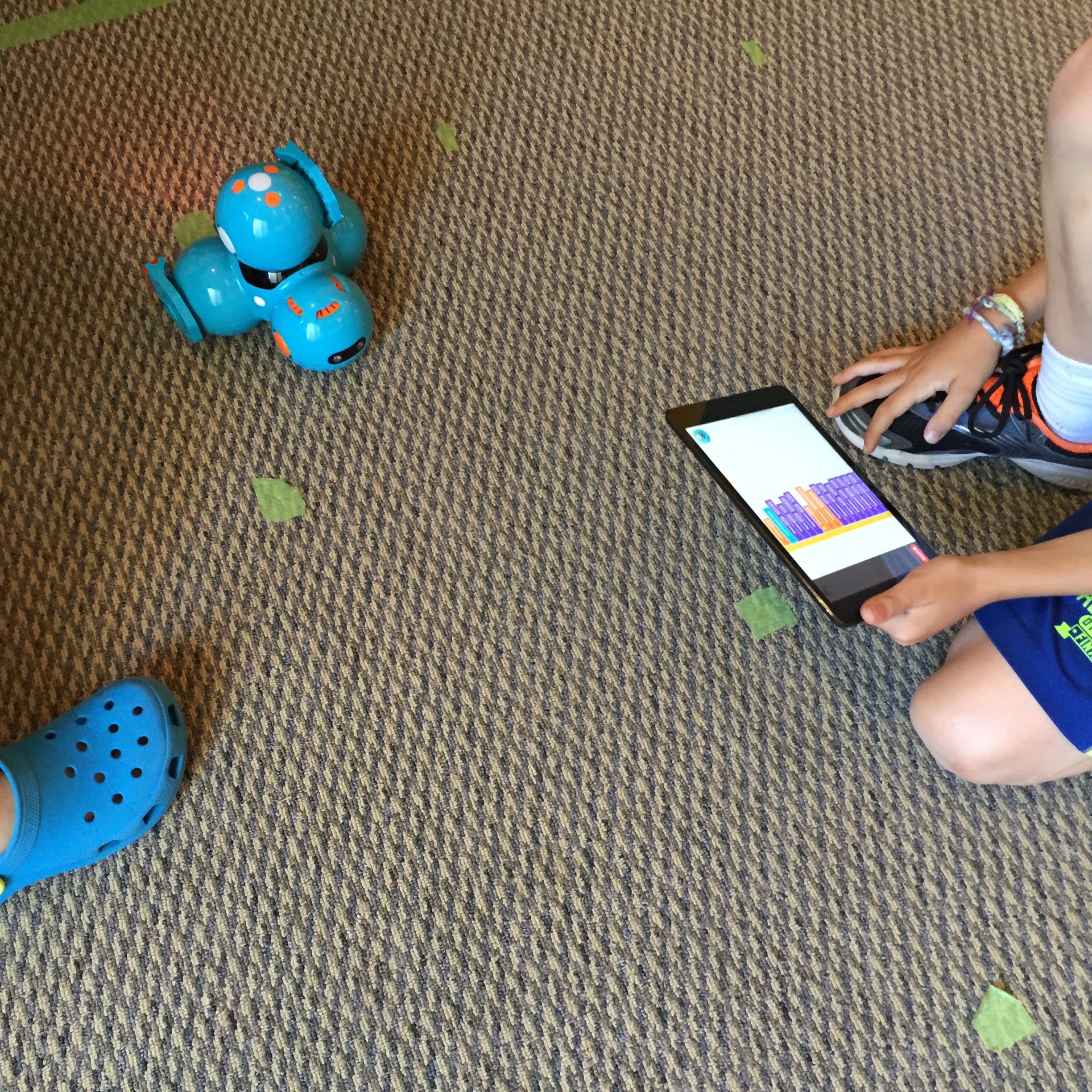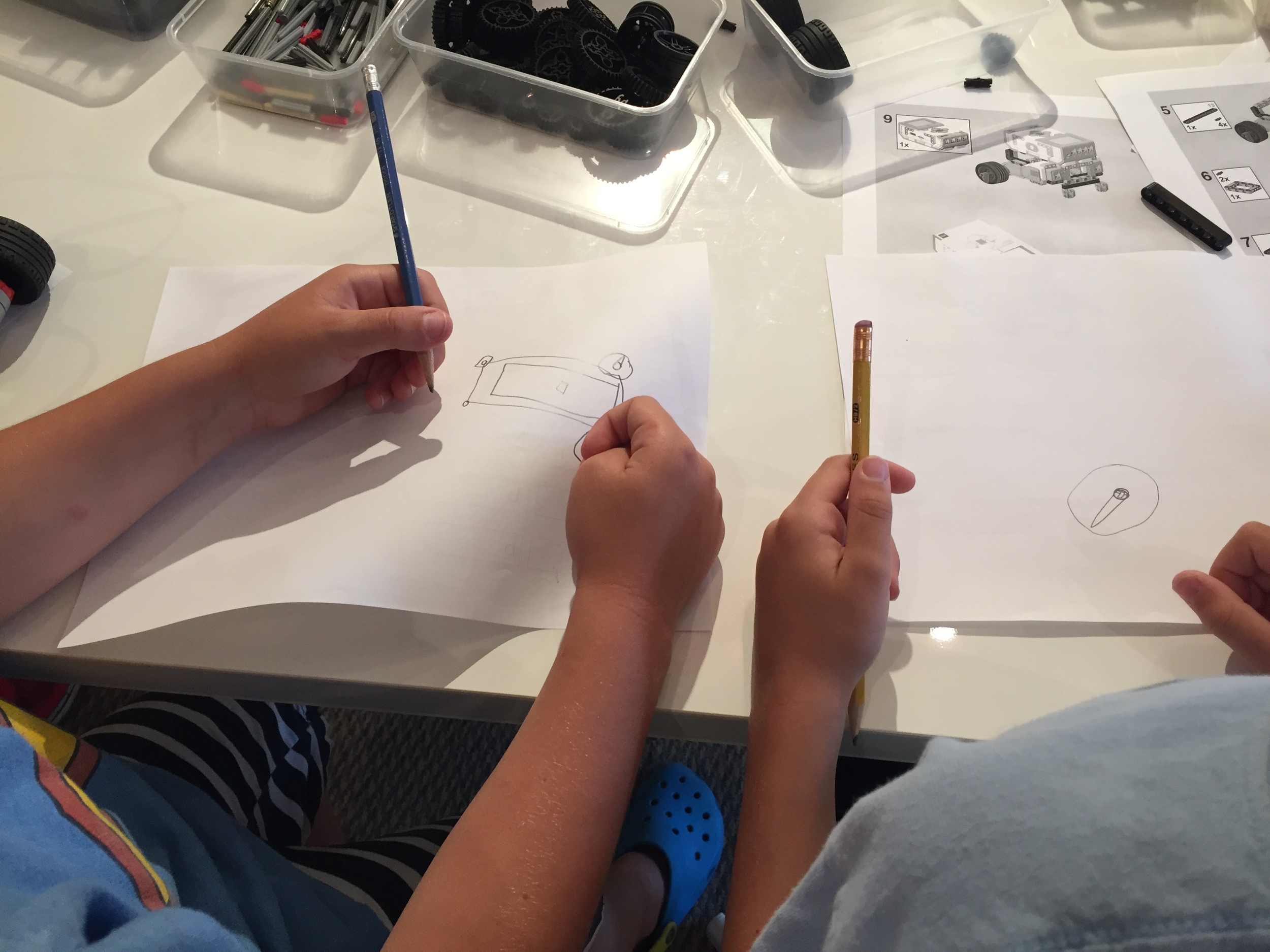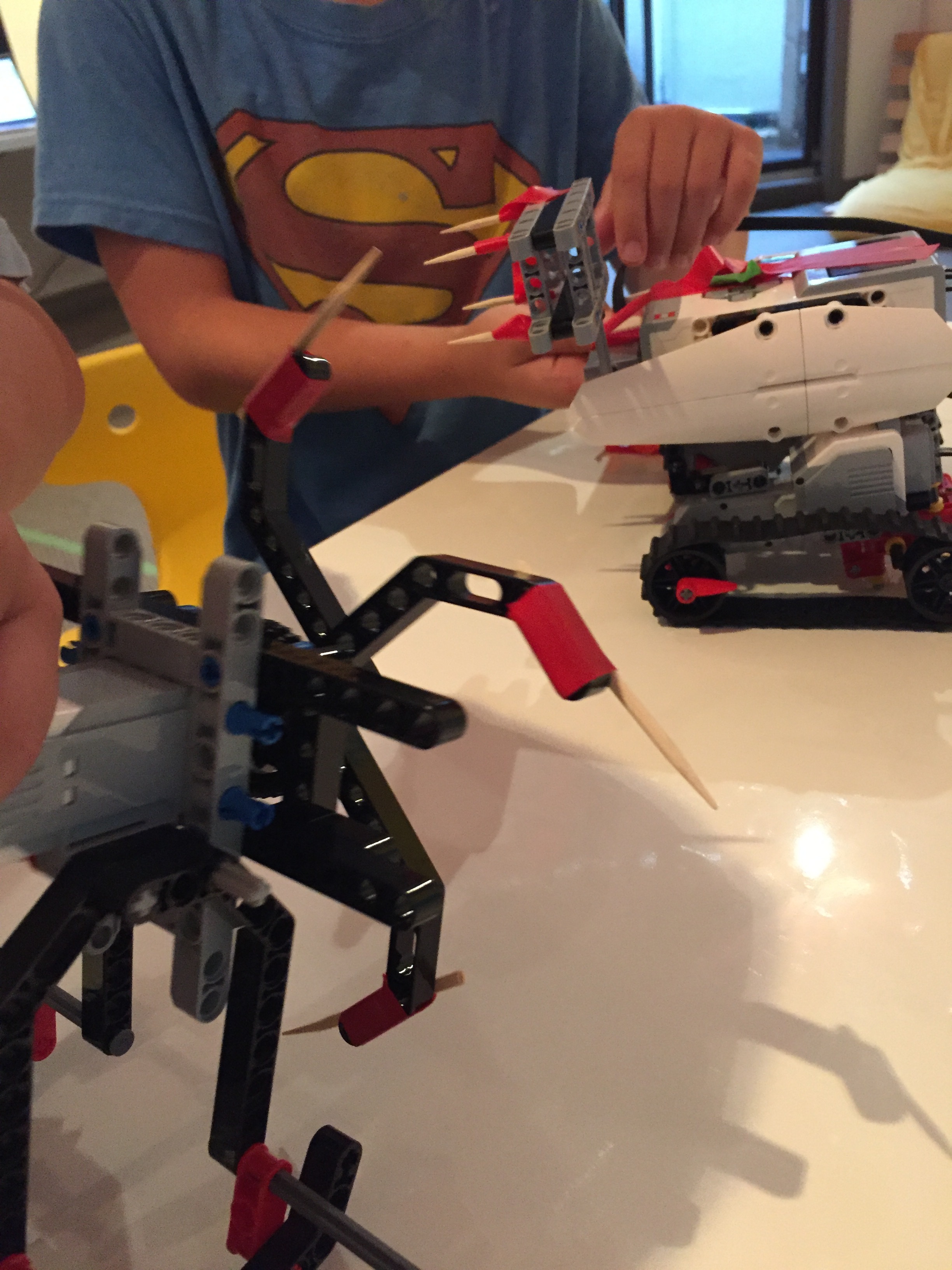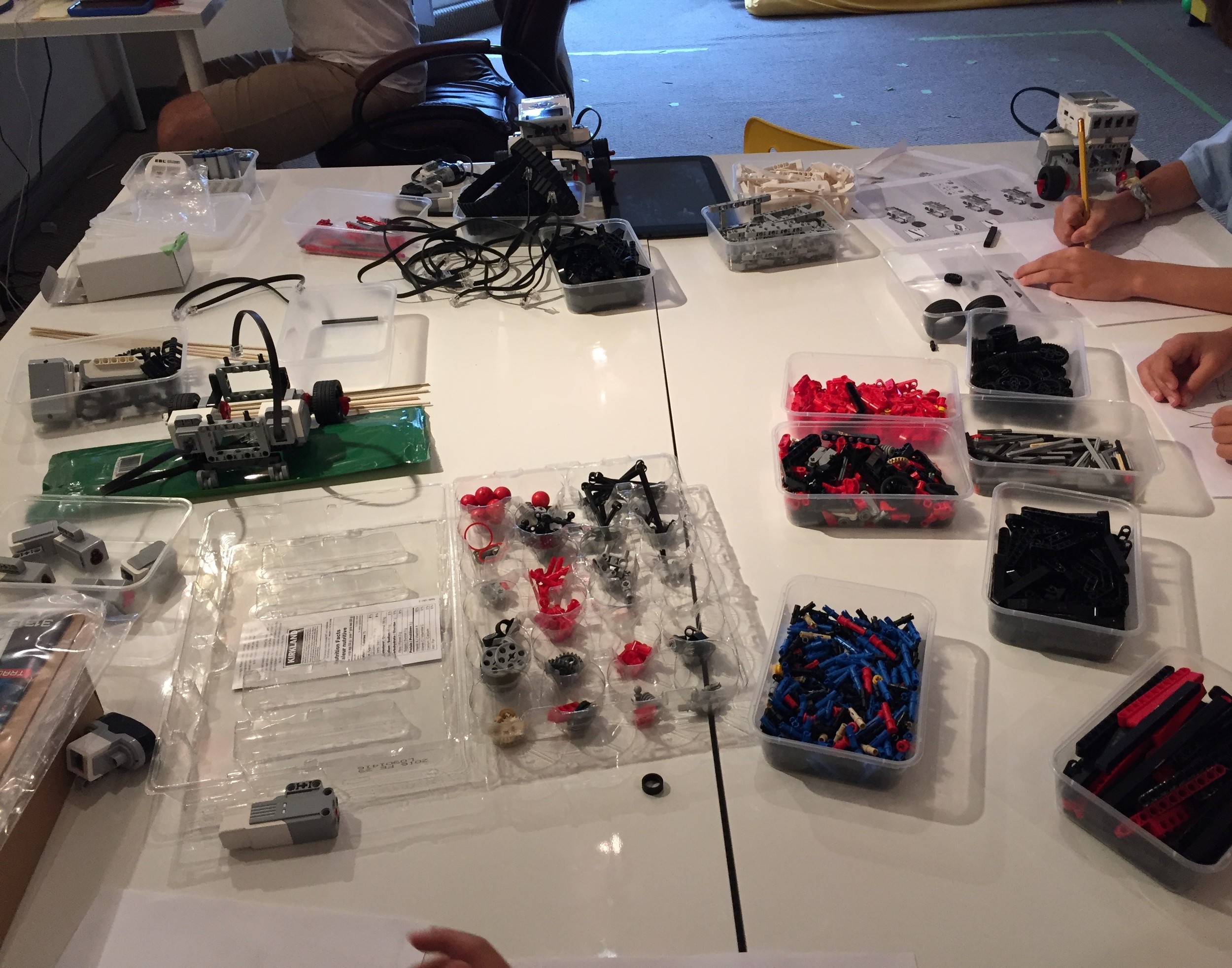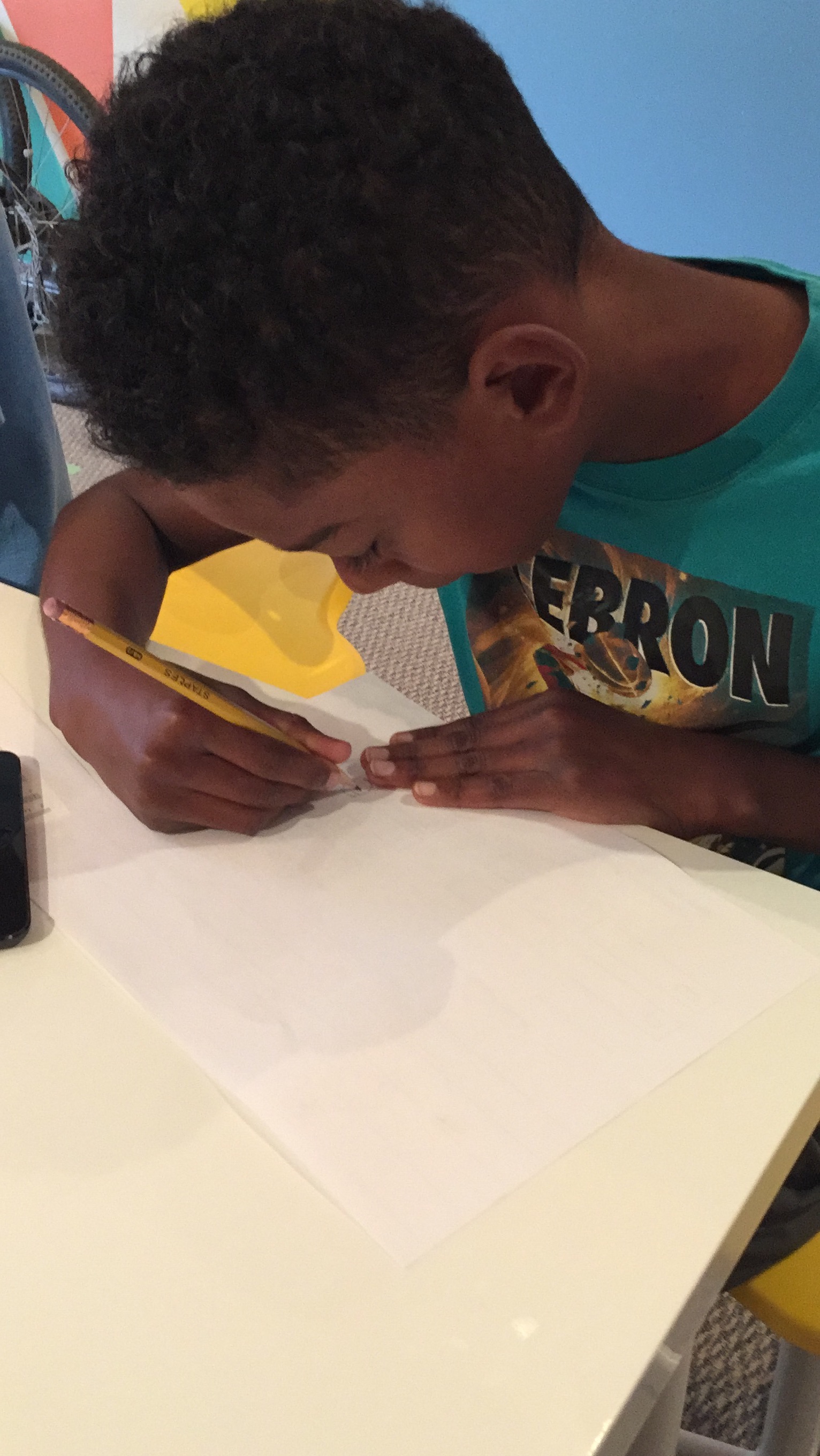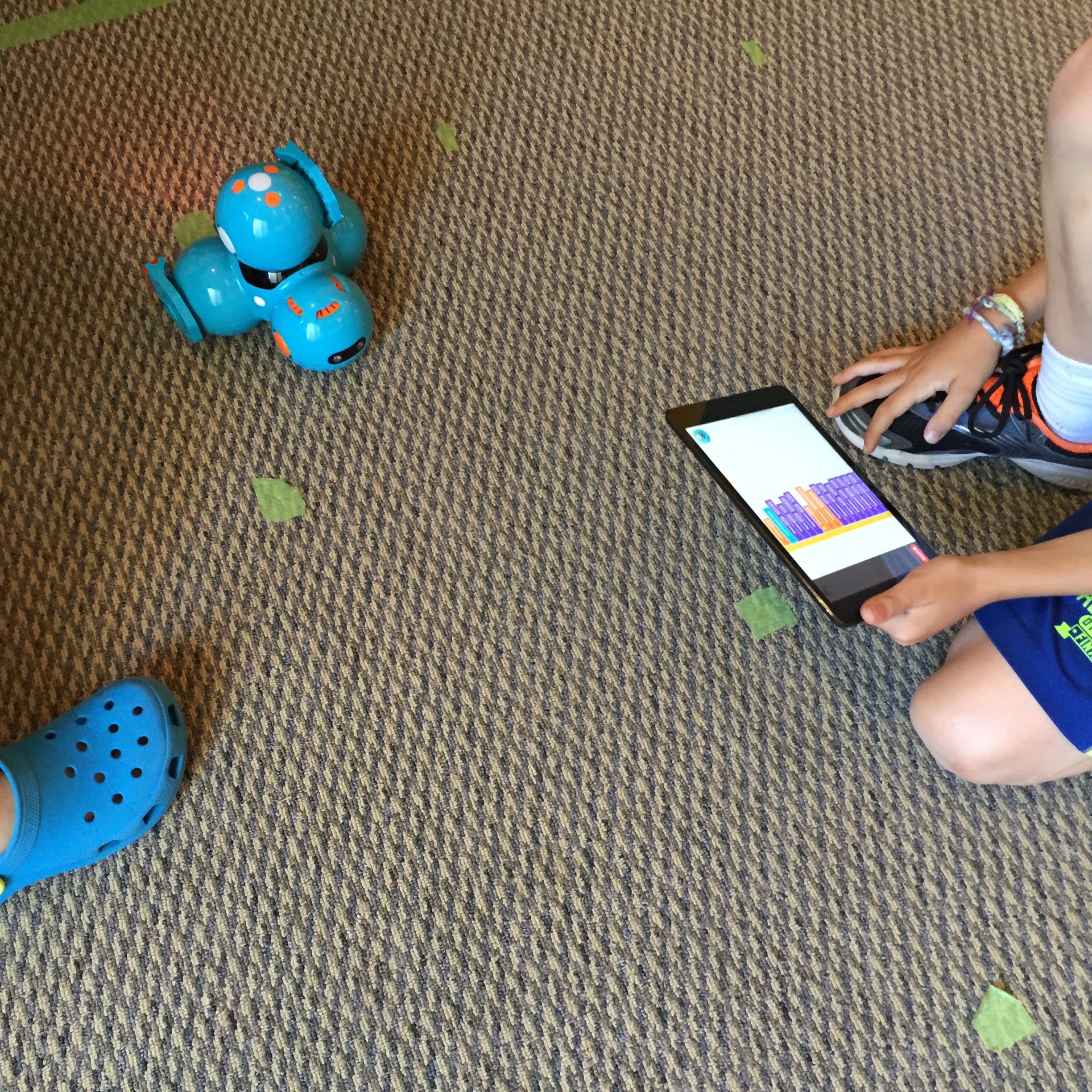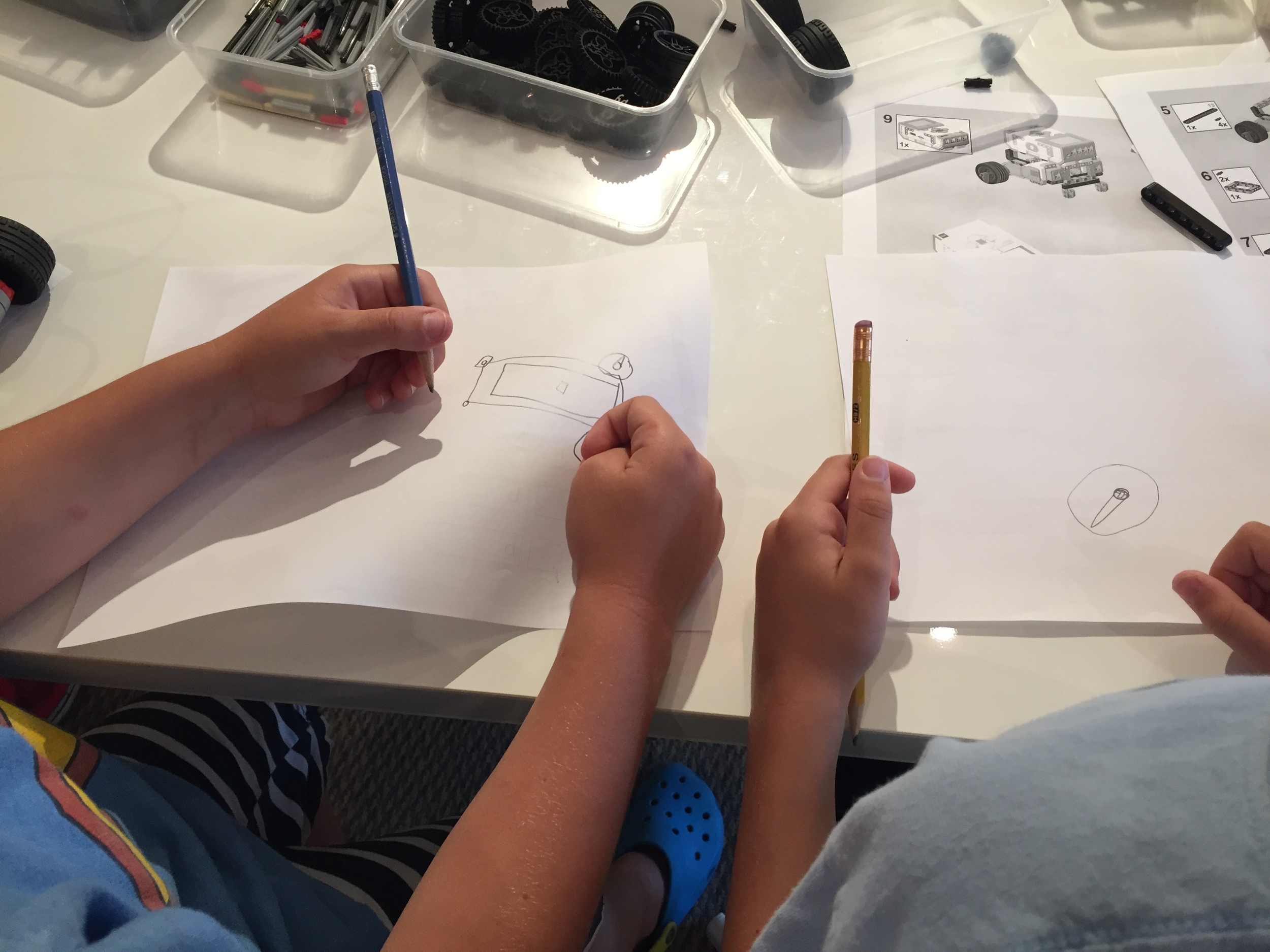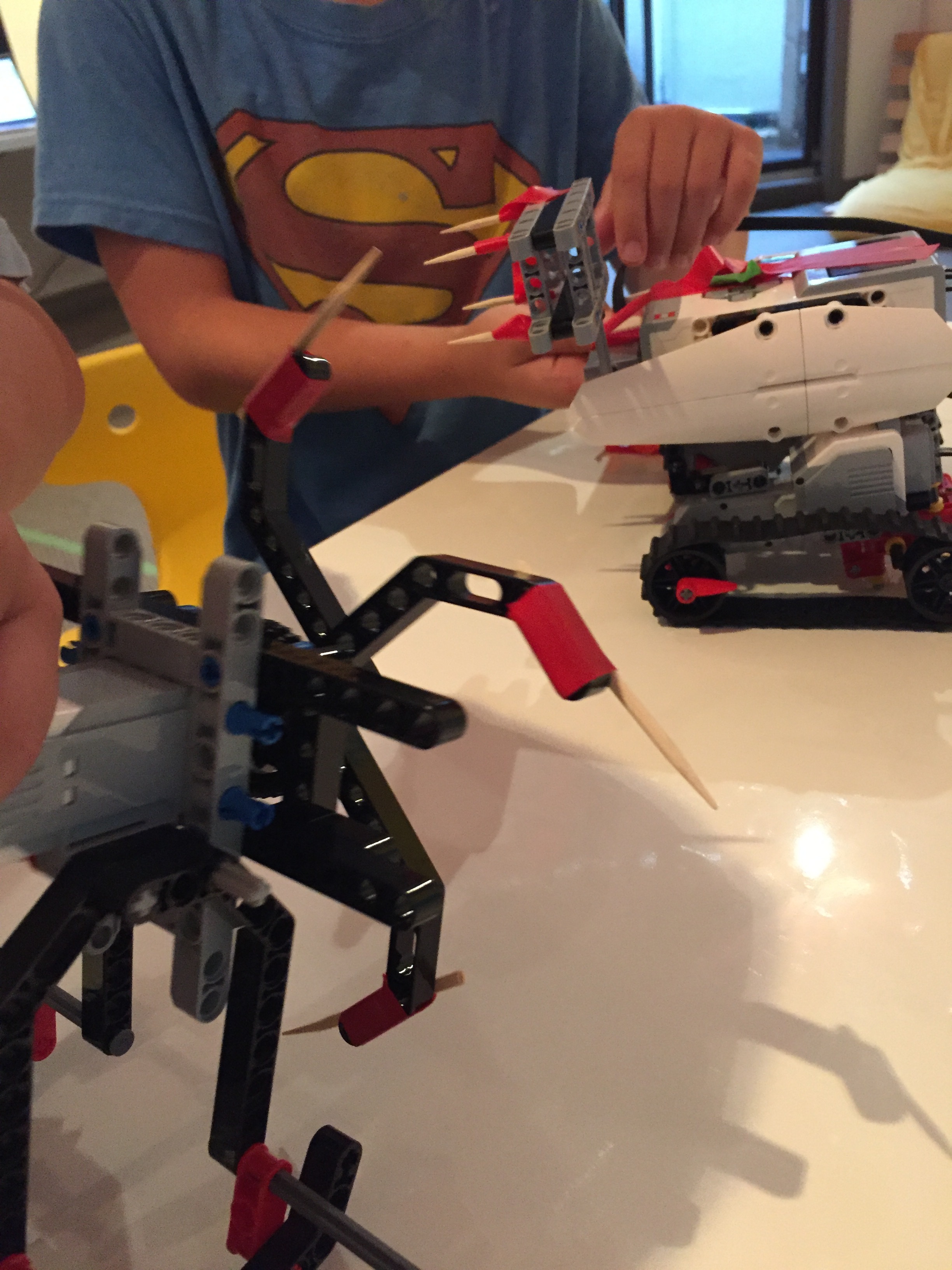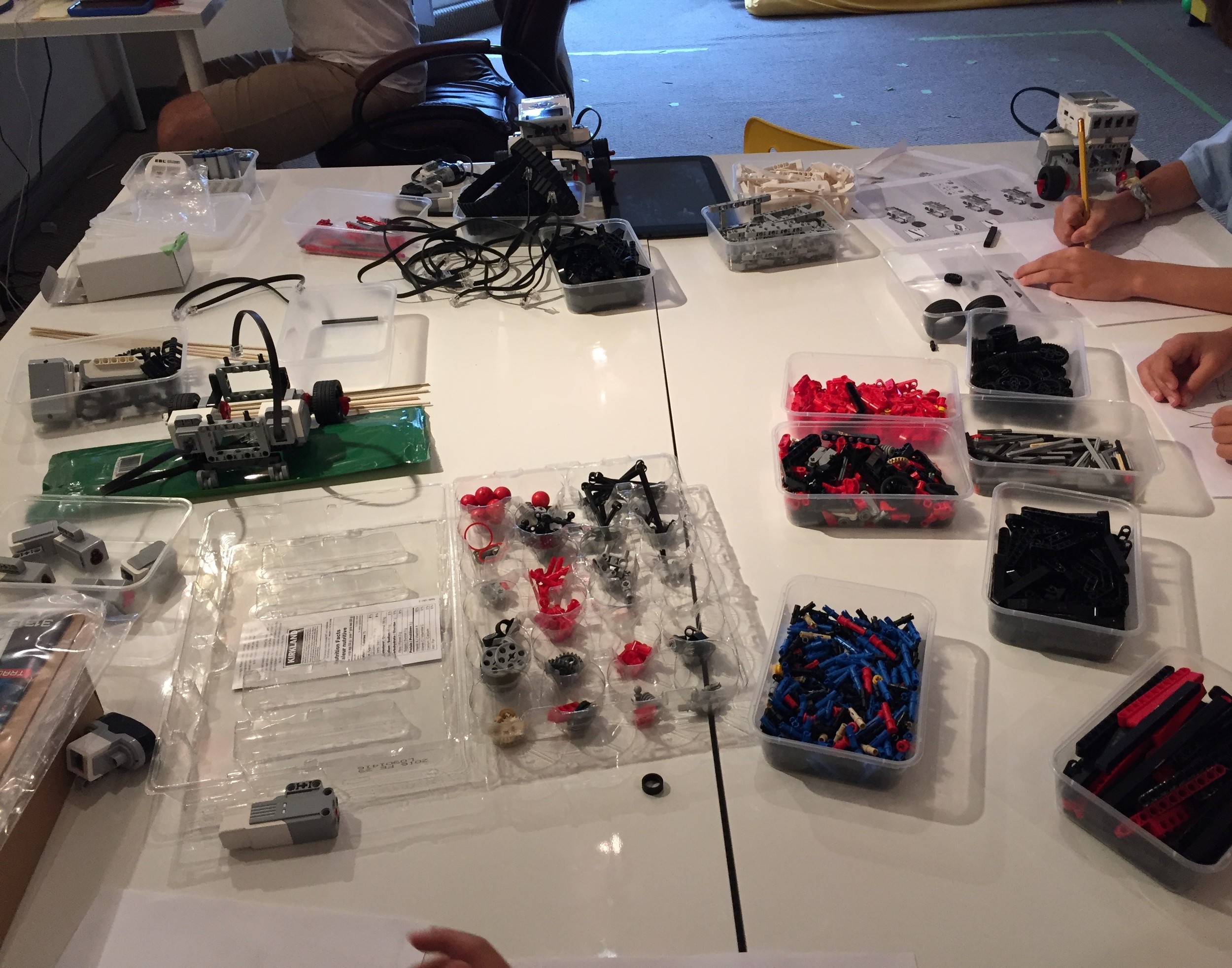 Today, we've broken them into smaller groups to create various parts of a rube goldberg machine, and to practice coding with Dash and Dot. They are hyper, laughing, creating, inventing, thinking, focused, motivated... it's a beautiful sight! Very exciting stuff.
Stay tuned for our rube goldberg progress.
Steph
About the Author: Stephanie is a teacher by trade, and the other half of Team Thorious. When she's not working you can find her biking in the city, petting strangers' dogs, or hanging at the new YMCA.